My baby shower was awesome! Except the fact that the only photos I have from it are on my cell phone because A. We were having too much fun to take pictures (or at least I was!) and B. No one remembered to bring a camera (actually my mom did but she was too busy holding babies to take pictures).
(Lucy, Devin, Me and baby girl!)
First thing's first. Check out this cute CUTE cute painting my good friend Shawna did for us. We have the large one that will be hanging in baby's nursery. She designed the entire invitation but this was the front- and I'm completely in love with it! Um... she also made all the onsie designs (more on that later!)
Our colors were pink, gold and cream- no theme... Other than "she leaves a little sparkle everywhere she goes". It was catered by Broadway bagel and my friend Danielle catered all the cake pops. We had lots of help with setting up and taking down (thank you thank you thank you everyone! Even husband and dad helped haha! Then they left and did manly stuff).

It was so fun to eat AND see all my cute friends who could come!!! And, let's be honest- baby girl totally scored. She is so lucky she has so many people who love her already!

So thank you everyone who came and make this party a huge success! Everyone who came to help set up and tear down! I love you all!!!
(and just a few more crappy phone photos that I actually took before the party even started)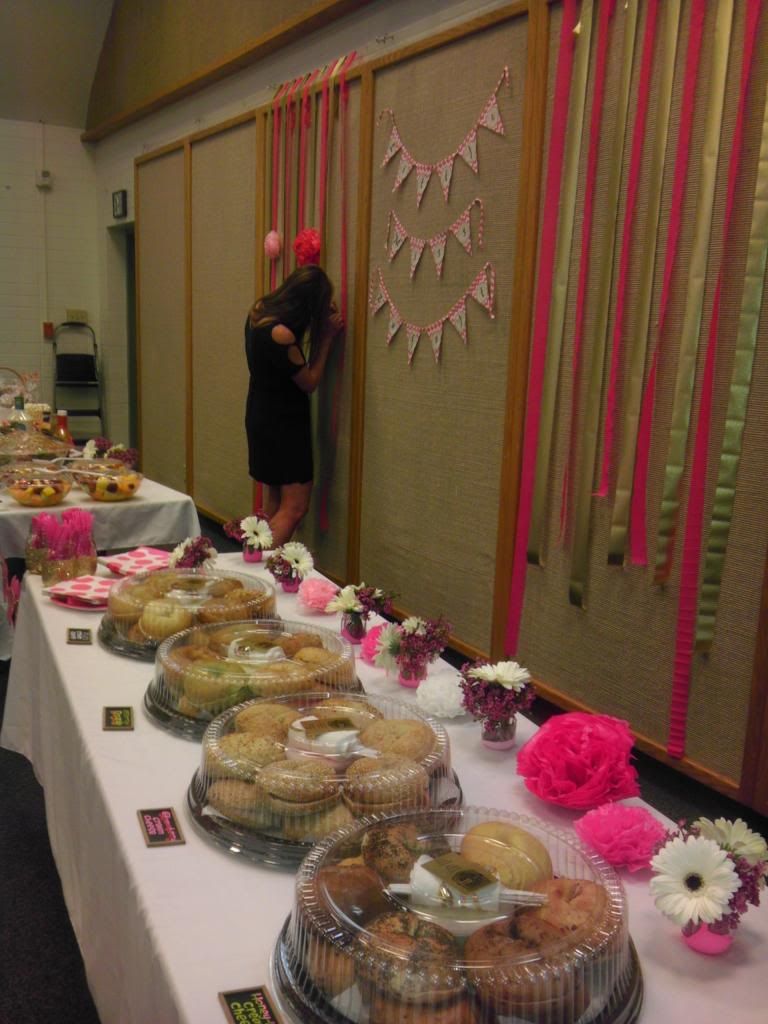 (A peak at one of the food tables. The best bagels ever!)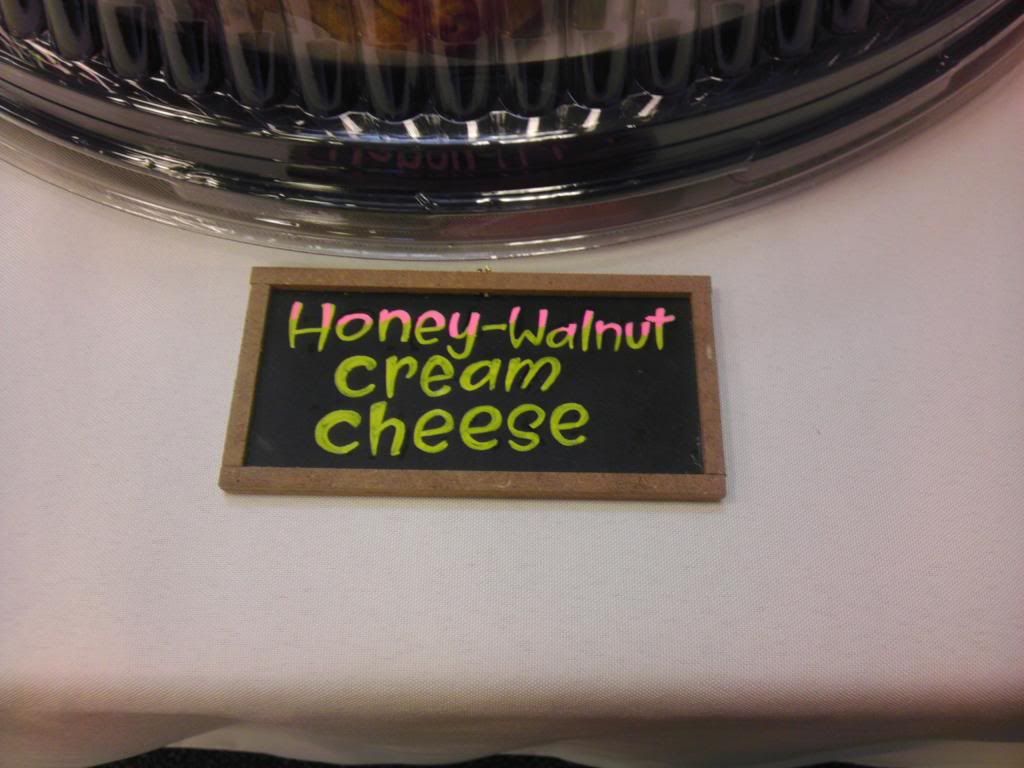 (Food signs!)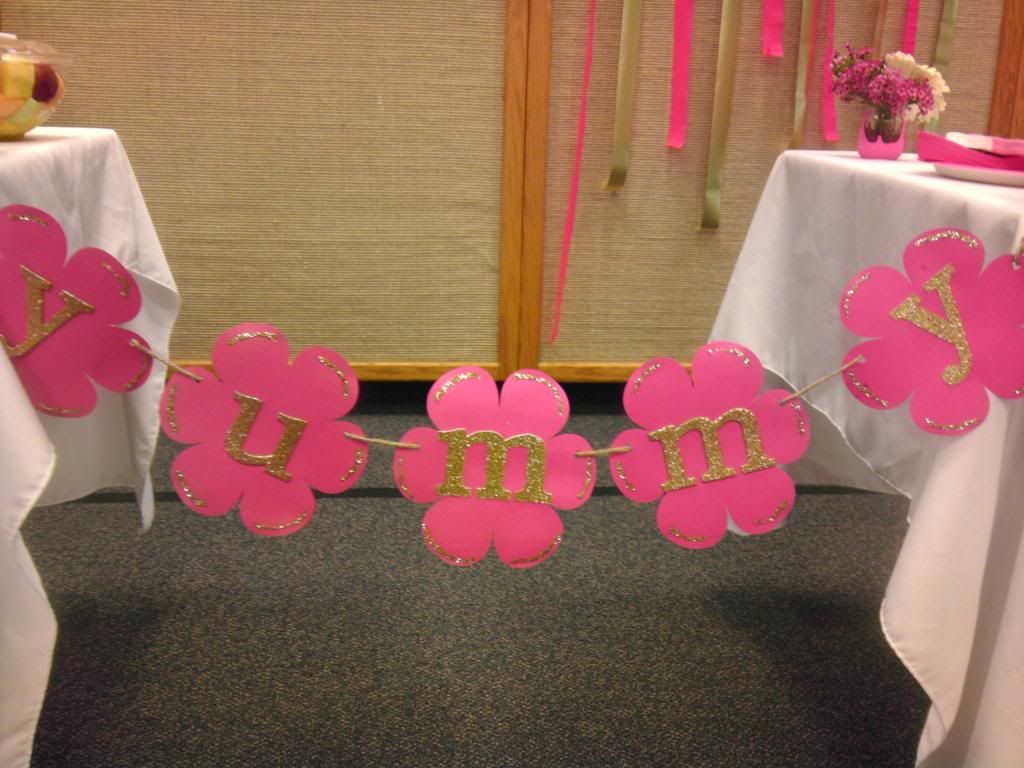 (Yummy banner!)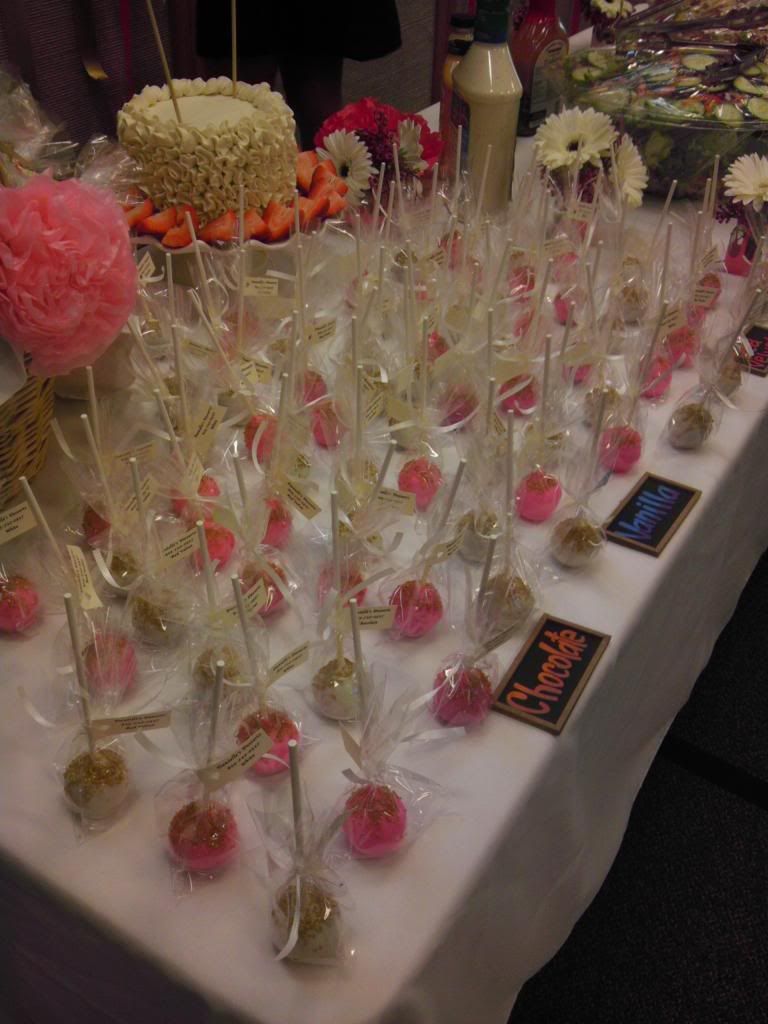 (Cake pops made by Danielle! They were so delicious I think I ate a dozen on my own...)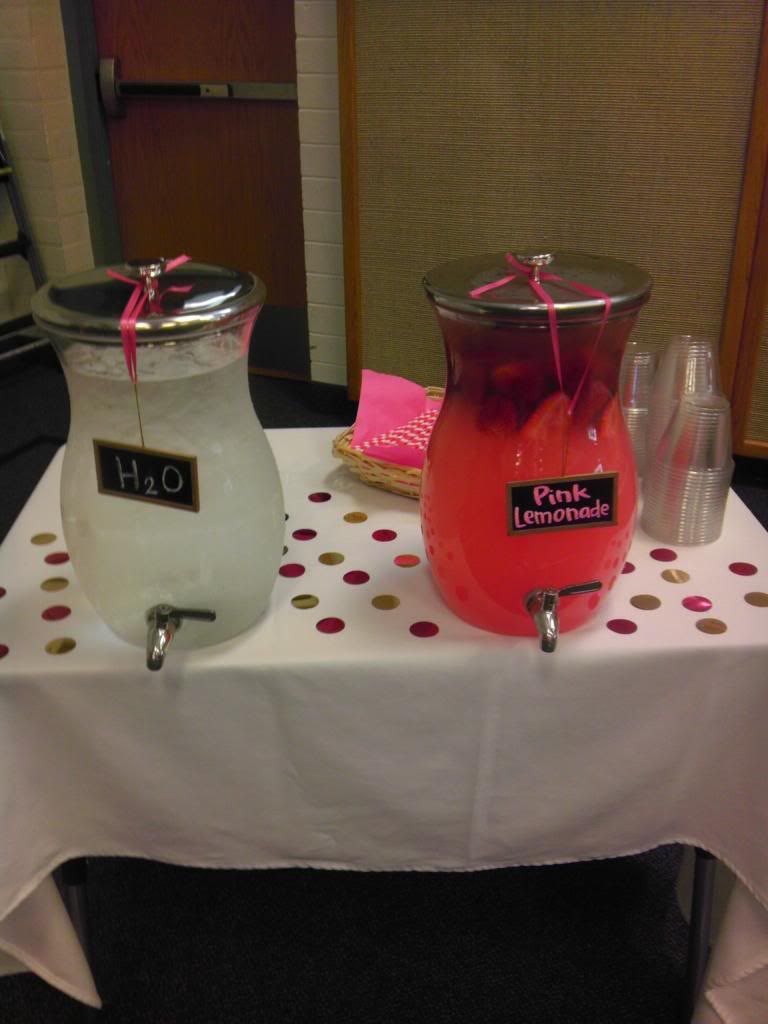 (Lots of pink at this party!)
Last but not least me and Diane! She made me this awesome chevron quilt... which you only get to peak at... for now ;-)