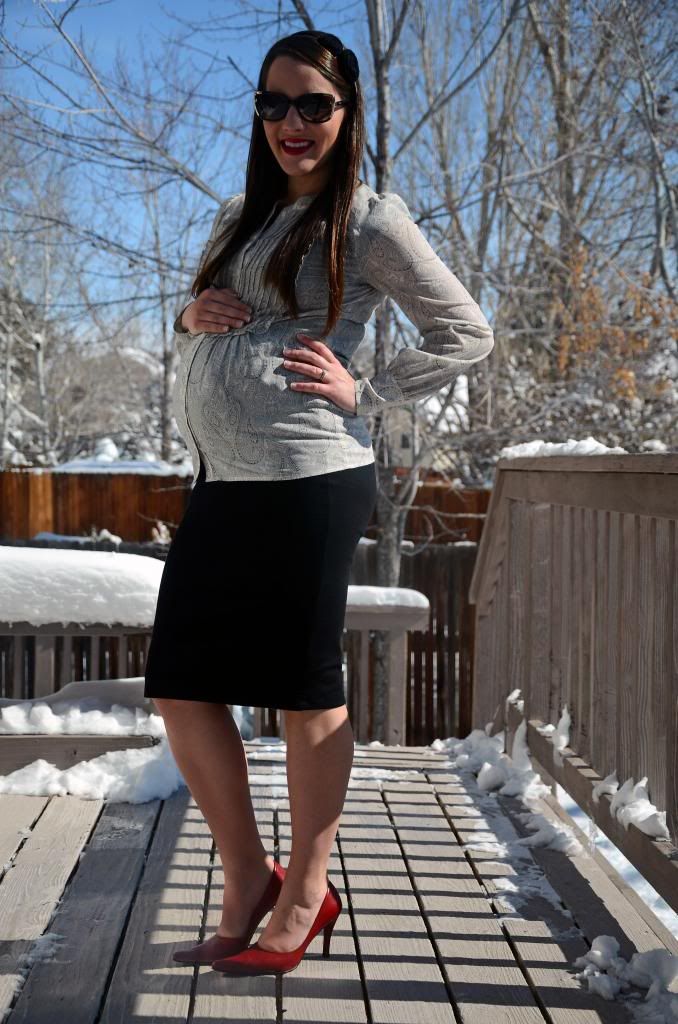 (Shoes: Nine West. Skirt: ASOS maternity. Top and Headband: J Crew. Sunglasses: Fendi)
Awkard:
-Husband cut his thumb the other day and the only bandaids I had were Disney princess ones. He ended up having to wear it to work. Poor guy.
-Husband has also be claiming "pregnancy brain". Leaving the ice cream in the fridge!? He says that since he has a pregnant wife it
does
make his brain crazy.
-The kid who brings a full on deli sandwish and 2 liter bottle of soda to church every week. I'm actually just jealous that we don't sit by him.
-When my mother in law told me "that sounds about right" when I told her there were 3 babies in my tummy... nice.
-This guy at work who said, "So, I see that you are about to go on an extreme weight loss program here soon?" Um... excuse me? His wife was absolutely mortified.
-Not being able to paint your toes OR buckle your own sandals.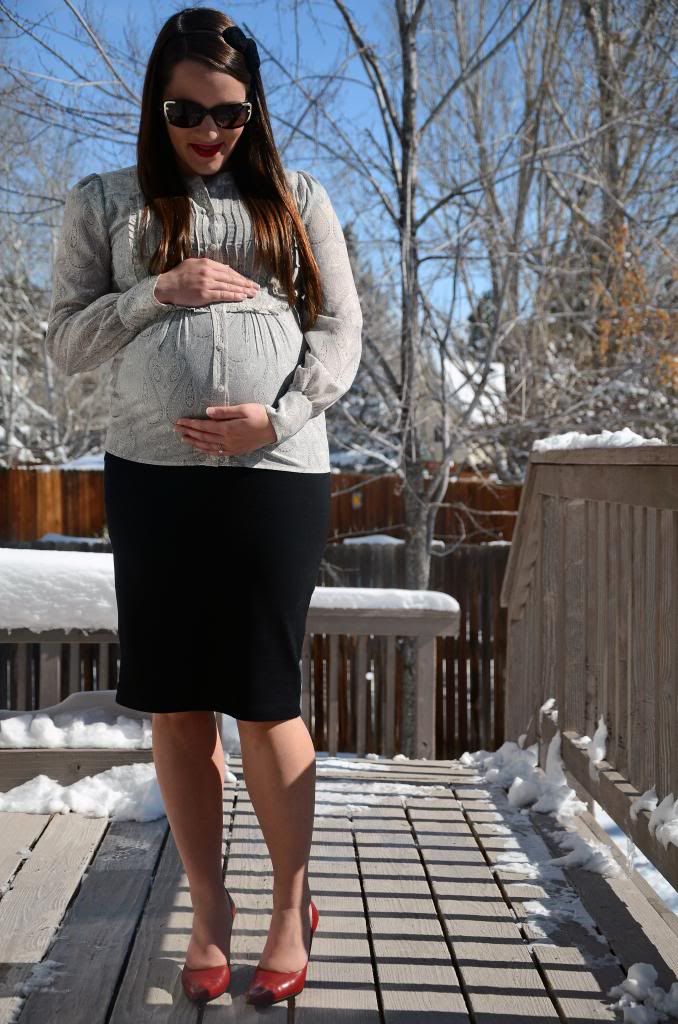 Awesome!
-Less than 12 weeks until we meet our little girl!
-Feeling this little nugget do flips in my belly
-Fresh homemade bread!
-My new NARS blush! Seriously few things make me feel pretty these days but this does the trick.
-Baby shoes. They are the best.
-Brownies... hot out of the oven... with vanilla ice cream... Mmmmmm.
-Husband has had this whole week off!
-TOMORROW is FRIDAY!
Happy Thursday my friends!