(Shoes: Jessica Simpson. Dress: ASOS Maternity. Jacket (next picture): Macy's. Headband: J Crew. Lipstick: MAC Bombshell)
Well, we did it you guys. We made it through another year. I don't know about you but 2012 was a rough year for me... But its over. We are officially moved in and we now have Internet and other fabulous accommodations that I never dreamed I would need (um, like a radio in the shower)... And so we are back!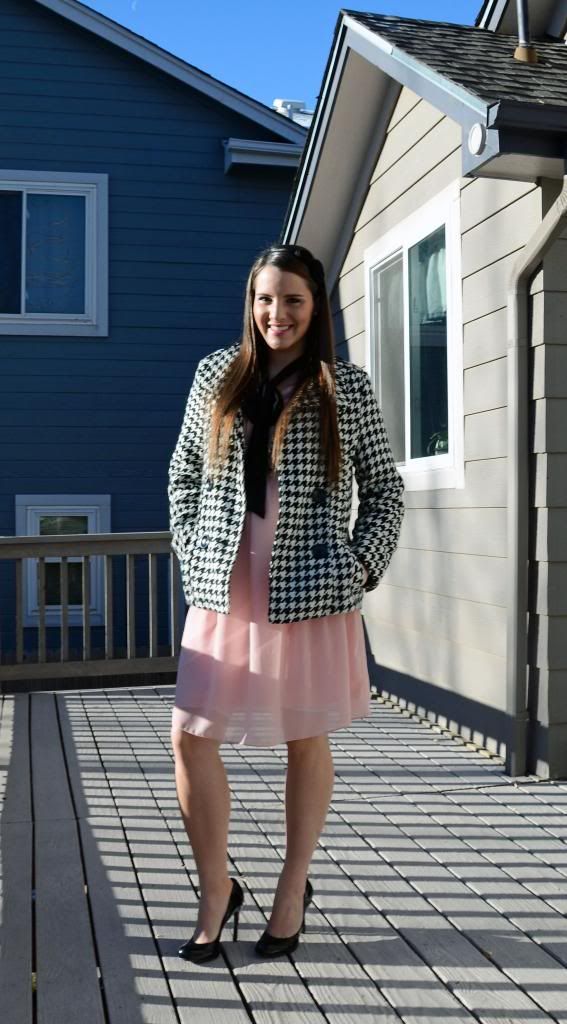 It's OK...
-That I have taken a total of 3 photo's of my growing belly since finding out I was pregnant. I still have more than 1/2 way to go and can make up for lost time
-To feel home sick
-That my dinner last night was basically just chips and salsa
-To feel that if it's going to be so dang cold it might as well snow
-To be conflicted about whether or not I want to go back to work after baby is born even though I always swore that I would.
-To have wanderlust
-To be gaining weight! It's natural and normal... I'm custom making a human being for crying out
-That I haven't bought a single item for baby yet... waiting to find out if its a he or a she!
-That I bought a pair of shoes that husband doesn't like
-To reread The Hunger Games multiple times
-That all I really want to wear is stretchy pants
-To just want to stay in my pj's all day and watch Disney movies

I am finally starting to look like there is really a baby growing in there, and not like its a food baby from my giant lunch. As you can see, Lucy is pretty excited about that too...