We joked about it here and there (like when I realized I wouldn't be able to apply to PA school for another year husband said, "So, should we get you knocked up now or later?")
I am a firm believer that this little person was so sick of waiting for us to be "ready"
and that although this wasn't in our plans... it was in Heavenly Father's plan.
I wish I was somewhere cooler than a bathroom when I found out that this little person was coming... but I wasn't. I was in the bathroom at work (at about 10am) and as soon as the tears came there was a knock on the door from a cute little OR nurse and I asked her, "Maggie, what does 2 pink lines mean!? Does that mean yes!?" She was so cute and calm and said, "Yes, that is usually what that means."
Tears. Hugs. More Tears. I need to start a list. No, I need to go home and tell Devin.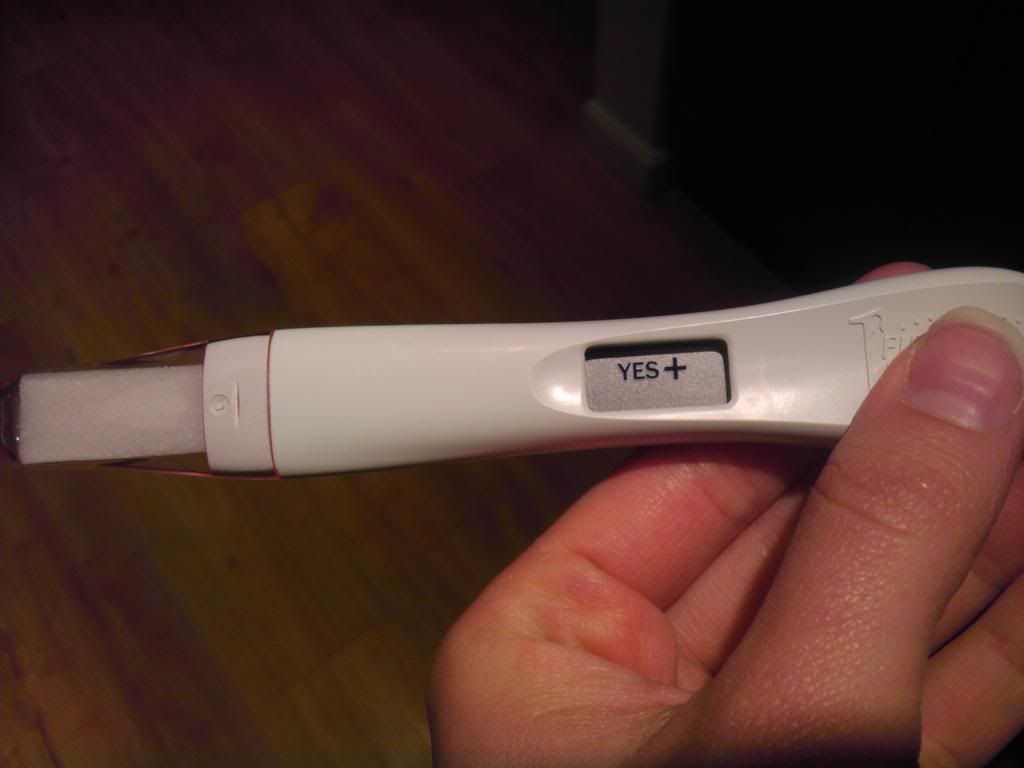 Poor poor husband had just come off of a night shift and was at home sleeping.
I wish that I had had time to think of something cuter to do to break the news to him that he is going to be a Daddy but I was too excited to wait and be more creative.
So I took some time and went to Target (and took 2 more pee tests)
And bought a little boy onesie and a little girl onesie... and "What to Expect When You're Expecting"
And some bags, and tissue paper and wrapped them all up for husband to open.
I even got a card to write to him how much I loved him and how great of a daddy he was going to be.
I sobbed on the way home wondering what his response to this little (ahem... ginormous) surprise would be...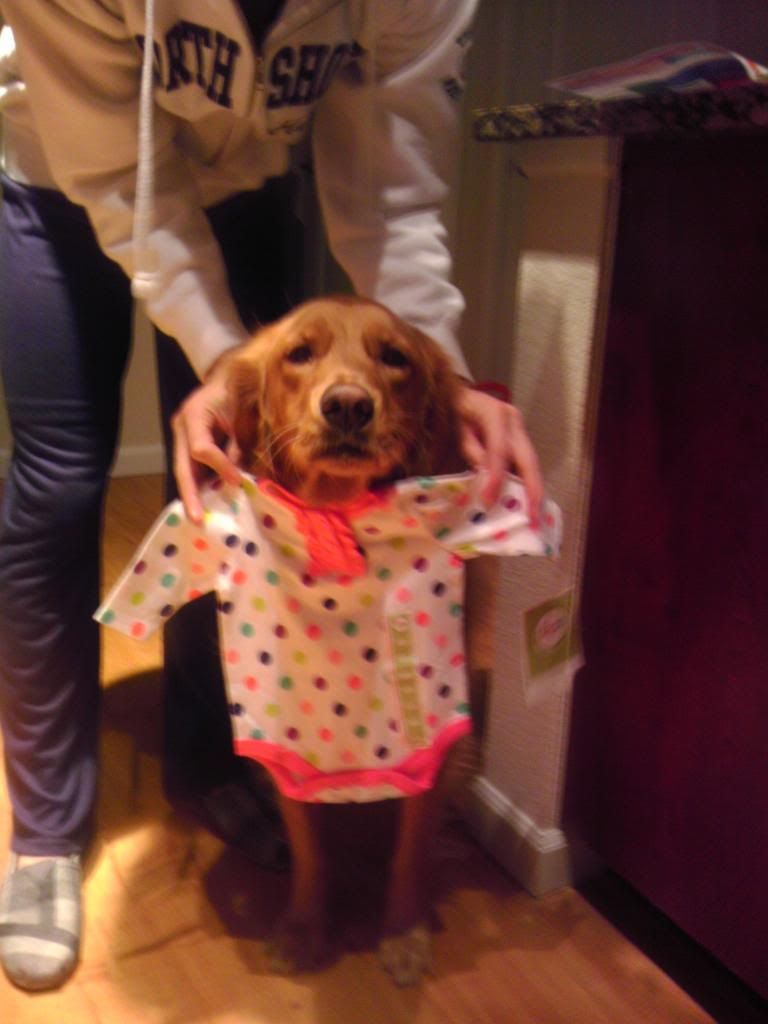 I got home, arranged my gifts on the kitchen counter, and went and woke him up and told him that I had a little surprise for him. He wanted to sleep more because we were driving 8 hours to New Mexico that afternoon (I didn't know it but it would be the last time I saw his daddy). I said "Ok, you can sleep some more." And he could hear the disappointment in my voice so he got up and came into the kitchen and asked, "Are these all for me?" I said, "YES!" and started sobbing again.
He opened the first "gift" (which was my pee test, yes kind of gross but whatever it had a cap on it) and he exclaimed, "We're going to have a baby!?" And I sobbed an even harder, "YES!" And he held me and kissed me and told me he loved me and that it was a way better surprise than what he had initially thought. He opened the rest of the "gifts" and we sprang into action, calling the insurance company to set up a doctor appointment, planning how to tell our parents, and calling a real estate agent to buy our now home so baby could have a room of its own.
We told Devin's parents the very next day... nothing fancy. Devin's dad had just gotten out of the hospital and slept most of the day. I made dinner for the family and before dessert Devin said that we had some news and that they were going to be grandparents again come June. The last words Devin's daddy ever said to me was, "Congratulations." It's not huge or profound but that image of his face saying that word will always always always be with me. I'm so thankful that he knew before he left this earth that there was a baby Zufelt on it's way. 
I'm so thankful for my husband. For all he does to support our little family. I know he loves me and our baby. Each day he rubs my belly and kisses it and says "hi baby" and it is the sweetest thing ever.

Dear baby,
Even though I wasn't expecting you to come, I am so glad that you decided to join our family now. I can't wait to meet you, and I love you to the moon and back already.
Love, Mommy