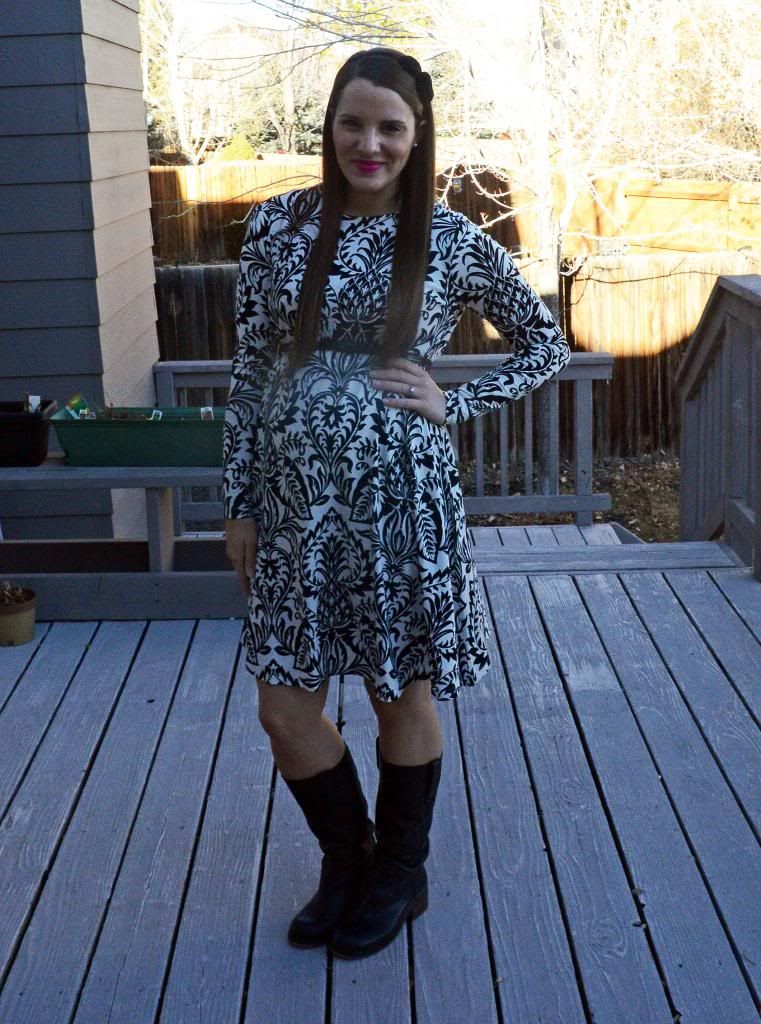 (Boots: Steve Madden. Dress: ASOS. Belt: Express. Headband: J Crew. Lipstick: NARS Schiap)
Awkward:
-When the Doctor's you work with now refer to you as, "The pregnant chick."
-The cafeteria worker (who you see most everyday) says to you, "Oh hey! Guess you are making a baby huh?" No... I'm just getting fat from getting snacks here everyday.
-Our really cute friends had us over to their house the other day and she asked me if Lucy had gone through the dog door yet and I said, "What? The Doctor? I didn't even know she was sick!" Sigh...
-I asked husband the other day if I should wear lipstick with my outfit and he said, "you do way too much with that lipstick stuff."
-My mom called the other day and asked if I wanted to keep all her old VHS tapes...
-We had ice cream for dinner on Sunday.
-I almost put orange juice in my cereal the other day...
-Oh and I also forgot to put eyeliner on one eye on Sunday... Luckily I caught it before I walked out the door.
Awesome:
-SHAWNA AND GARRETT ARE HERE!!!
-I get to start thinking about BIRTHDAY MONTH!
-2 weeks until my next ultrasound!
-It was 67 degrees yesterday...
-When husband came home from skiing the other day and said how excited he was for baby so he could teach it how to ski.
-Preggy lady jeans. Seriously.
-AND TOMORROW IS FRIDAY! Woohoo!!!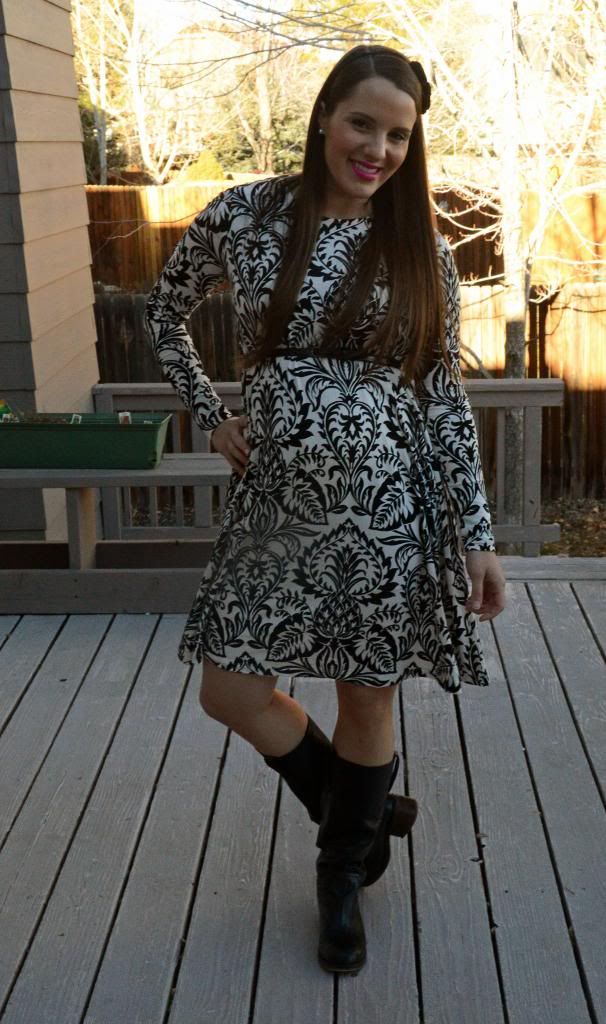 Happy happy Thursday! And let's just take a moment to be thankful that we live in a time where maternity wear does not coincide with the word "mumu".