(Shoes: DSW. Pants: Express. Button down: J Crew. Belt: Buffalo Exchange)
Awkward:
-My PJ shirt got caught on our back patio door's handle as I was walking away... I frantically tried to pull my shirt free so no one would see that I was A. Still in my PJ's at 2pm and B. Still stuck on the door after more than 10 seconds. Sigh.
-Seeing your horrible upstairs neighbor after you yell at him from downstairs and hit the ceiling with the broom handle... Right before you move...
-Having to get up and walk out of church because you made a mistake and went to the wrong ward...
-Going to said new ward and when they introduce you and then they want you to tell them a little bit about yourself and EVERYONE and their mother looks at you...
Um Hi?
I'm Whitney and this is extremely uncomfortable.
-This lady who totally clipped her nails in the waiting room at work.
-Wearing pants the other day and coming home and telling husband that I need new pants and he says, "Why don't we just get you one of the extenders" And you proceed to show him your hairtietrickedout pants... and he says, "Oh, I see you
have
been extending." Yes... yes I have.
-That I still can't eat tapioca pudding... I know its not fish eyes but still it freaks me out.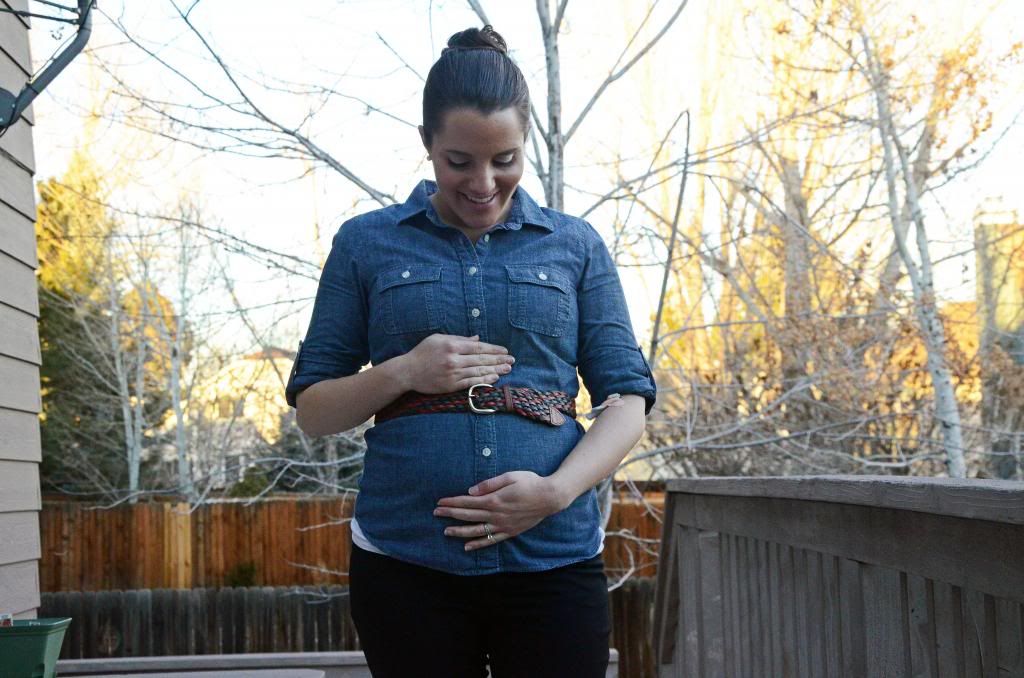 Awesome:
-Hearing baby's heartbeat :-) best sound ever!
-Getting to go home in March!!!!
-Homemade bread.. nom nom nom
-Date nights with my handsome man!
-This whole outfit (although I don't think I will be able to wear it again) it comprised of NON maternity clothing!
-Ikea... seriously I think I am going to develop an addiction.
-My mom sent me a pack of sheer panty hose with a note that said, "For my princess." I suppose she read that article about how Kate Middleton wears them.
-TOMORROW IS FRIDAY! AND husband has it off :-)
Happy Thursday and may you eat something particularly delicious today... because my mind is usually on food I am dying for a Jamba Juice right now.