I can't believe that I have never heard of and/or tried anything from Kiehls until we moved...
Where in the world have I been!?
Oh... right... in a rural area with the most terrible shopping ever
I am here to tell you... Kiehl's products are amazing...
So here are my top 5 things I currently love at Kiehl's.
#1. Kiehl's Restorative Dry Argan Oil
With my skin being exceedingly dry, I was already a huge fan of argan oil. The kind I was using before left me moisturized but greasy afterwards. This one soaks in really quick but still leaving my skin nice and soft.
#2. Kiehl's Olive Fruit Oil Nurishing Shampoo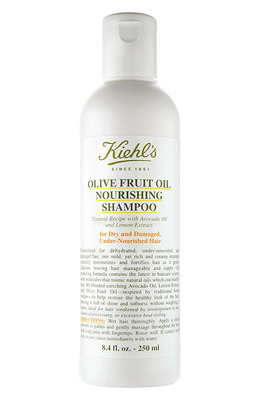 I have had the most horrible time trying to find a shampoo that I love. This one takes the cake so far (from Enjoy, Wen, Avada...). It smells fabulous and BONUS it actually does what is says it is going to do. My hair is nurished without making it look like I poured mayo on my scalp. A+ from me.
#3. Kiehl's Olive Fruit Oil Nurishing Conditioner
Yes I bought the matching set! (Which I tried the samples of before commiting to it... I am a strong believer in samples). This little baby has done wonders for my morning routine. I used to have to spend tons of time combing out my long hair (with half of my hair count in my comb) but I am pleased to say my hair is nice and detangled.
#4. Kiehl's Imperial Body Balm
I obsessed over this product for weeks before buying it (it is pretty pricey for a lotion). When I first tried it I could not stop touching my skin! It was so soft and smooth and I was in love. Definitely worth the money in my opinion. It smells great and gives me moisturized skin all day long!
#5. Kiehl's Milk and Honey Whipped Body Butter
Yes I do realize I have 3 moisturizers on here... I'm kind of obsessed. A. Because I like variety. B. Because my skin was as dry as a cracker when we moved out here. C. I am obsessed with products. I LOVE the way this one smells!!! I found that the moisture didn't last as long as the imperial body butter but the smell makes up for it! So what if you have to put on 2 coats instead of one? It just means you get to smell extra good!
Please be sure to ask for samples whenever you try a new product!!! Don't be afraid! Be sure you love it before you commit to it...
P.S. Has anyone tried "dried brushing"? Thoughts?
Happy FRIDAY!!!!