1. Doc Bernstein's ice cream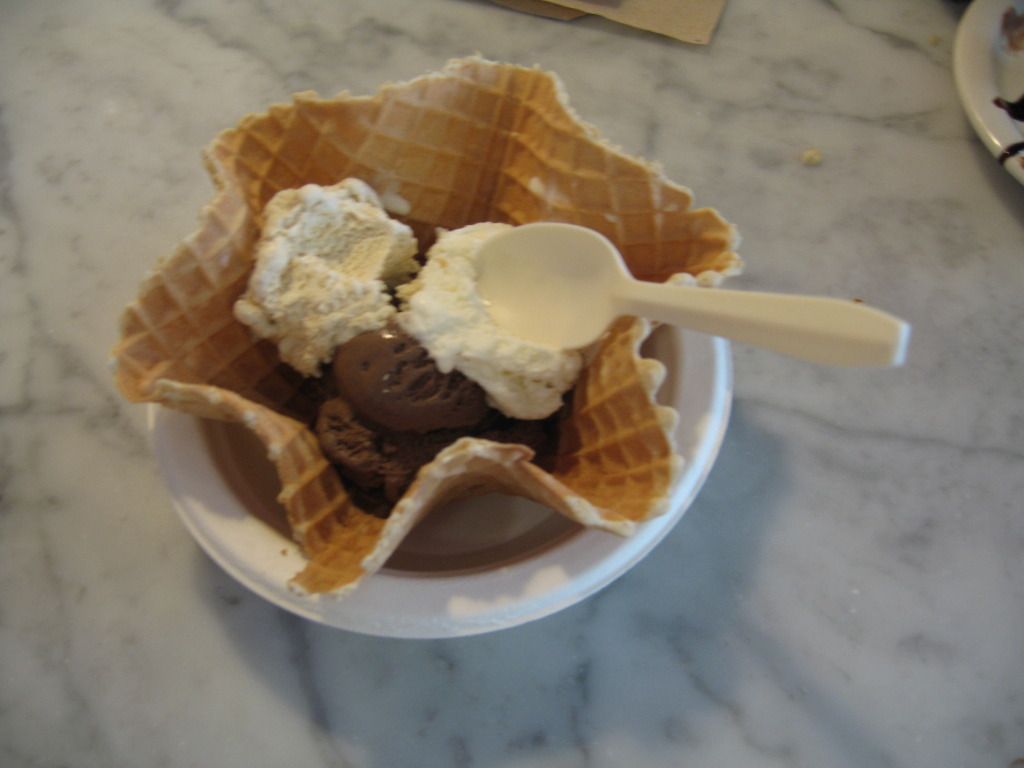 If you are ever on the central coast of California promise me you will stop and get some! Several places now serve my favorite ice cream (
CLICK HERE
to find all the locations) but my favorite still has to be the one in the village of Arroyo Grande. I used to walk from school to this ice cream parlor when I was a kid and it still brings back memories... Sorry Blue Bell... You don't have anything on Doc Bernstein's! My favorite flavors are honey almond, bittersweet chocolate and seasalt caramel.
2. The beach
Ok ok I know... It's been on here before... But I will miss this place. We took Lucy on Monday for one final dip in the ocean. She played for forever. I think she knew it was her last time. It was freezing but we still had a blast. (P.S. Avila Beach is my favorite around here)
3. Husband had his eyes checked by my dad
This might sound trivial... but it made me happy to have my dad checking out my hubby's eyes. Of course Devin has great vision but my dad still let me take a picture of his eye (the inside). We had so much fun trying on glasses and sunglasses in the office. I am going to miss that place.
4. Fruit ninja
I have played more fruit ninja this past week than we have since we got our kinect. And let me tell you... it counts as a workout! My arms are so sore the next day! Husband has the best scores still but I am determined to beat him.
5. My snack fund
We have saved up all of our change since our garage sale (and after purchasing stuff to fix the house up) and we have almost $25 in change. Devin has dubbed it my "snack fund". He makes fun of me because I always always always have to have snacks (yes I am still 5 years old).