I have one full week left here in California... Tears have not been shed yet... But I can feel those suckers brimming on the brinks of a general sob-fest. Which we all know is super attractive.
Husband and I have made a list of what we want to do with our ticking-time-bomb of days left in CA
Most of them have to do with food... No eating disorders for us in the Zufelt household.
And with that lovely note let's link up for another "Top 5 Friday!"
#1. My brother's wedding
Technically this happened last Saturday- but still... it happened since last Friday. It was by far the most beautiful ceremony I have ever been to (outside of an LDS temple). I think everyone there shed a tear or two (or three... or four...). I am so happy for my brother and Amy. You can tell they were made for each other.
#2. Watching Venus
I admit this wasn't my best/brightest idea (pun intended) but I was not about to miss this event that won't happen again until I'm dead in 2117. Besides, we already missed seeing the eclipse due to being in a car the entire day. So when husband got home from work I told him that we had to go look at it. I said, "We don't have a welding helmet or those funny glasses they wore on TV... do you think 2 pairs of sunglasses would be ok?" Well... they weren't... we finally saw the little black dot after 7 (yes 7) pairs of sunglasses were on our face.
#3. Getting pedicures with my mom
I think mom is finally starting to realize that this whole "moving thing" is real and it isn't a vacation. I have lived away before when I went away to college but this is different- I always came back. Not that I won't come back to visit it is just different. So mom and I went to our favorite nail place and got a little pampered. I think pedicures should be a requirement during summer.
#4. My new apron!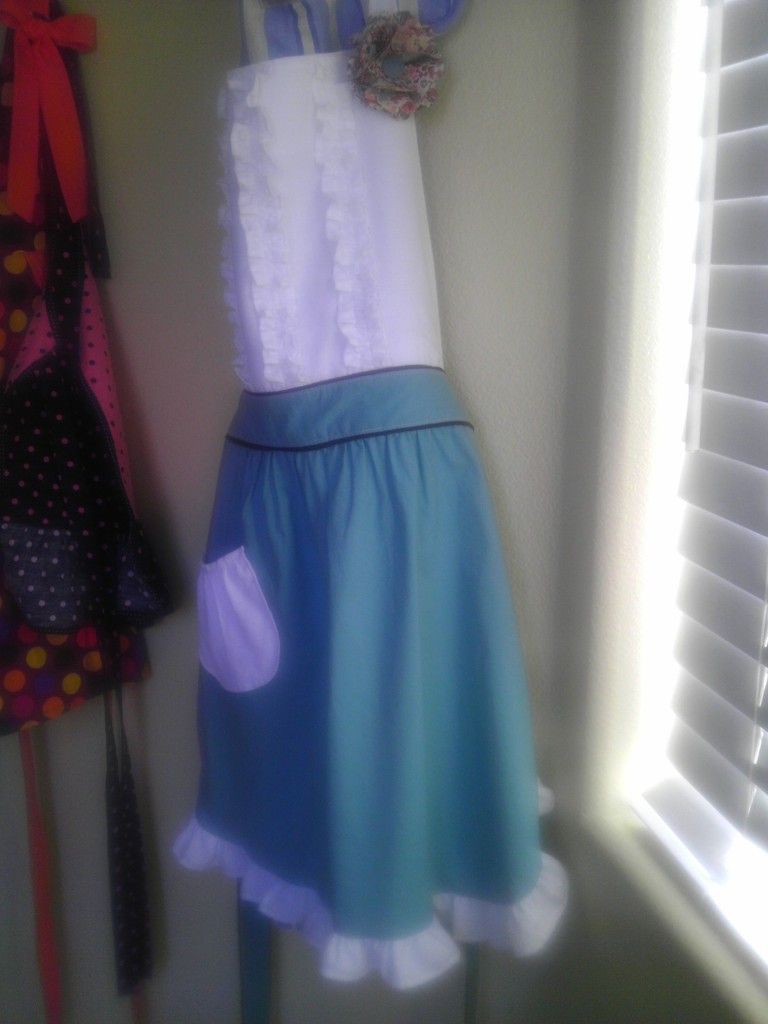 Isn't it beautiful? I almost don't want to wear it cooking its so cute. The detail is fabulous and I just love the little flower! Plus we all know I am a sucker for ruffles. When I saw this sucker online I knew it had to be mine! My color apron was a custom color choice but go
HERE
to see my other favorites and to get one of your own!
#5. Hulahooping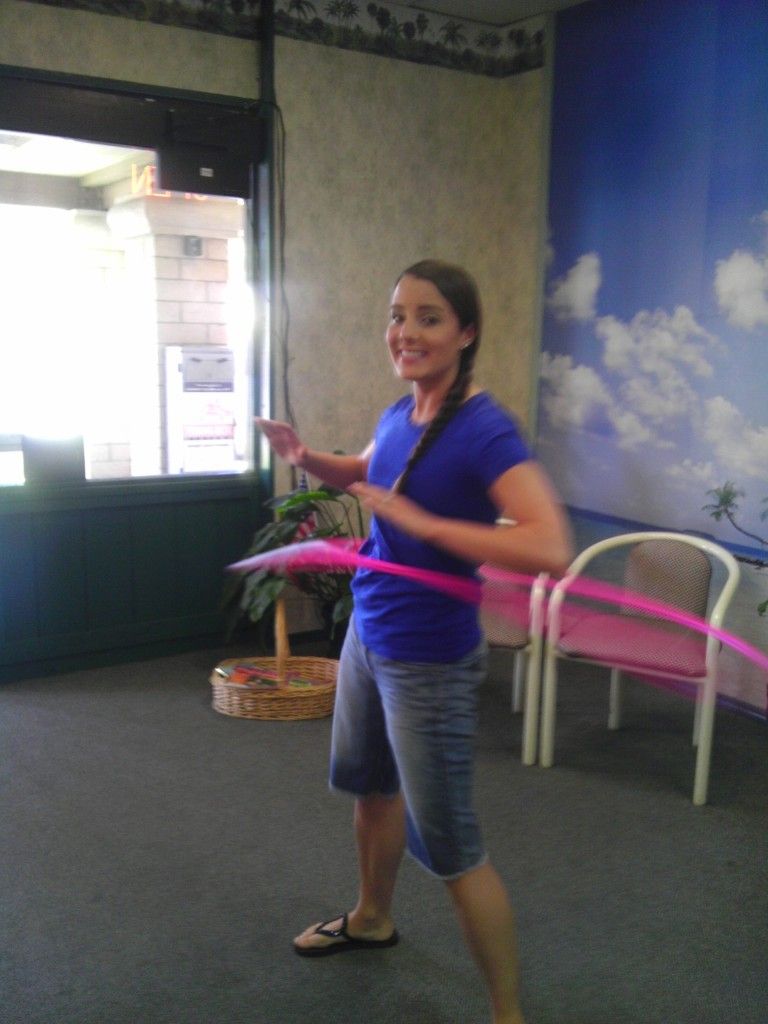 My mom is awesome. She has a hulahoop in her office. Well... naturally I had to try it out... and it became a full on hula extravaganza in my parent's office (don't tell my dad). We had too much fun being silly and becoming self proclaimed hula-masters. I love my mom.
Happy Friday my friends! I hope you all have a fabulous weekend.