So... I bought husband a remote control helicopter as one of his birthday presents...
It is currently charging right next to me
I am
so
tempted right now to go and fly it
But I won't... because the last time I did... I crashed it... (I haven't been allowed to fly it since)
And it wouldn't look too good for husband to come home to a broken remote control helicopter...
It's not like I could blame it on the dog... He would know it was me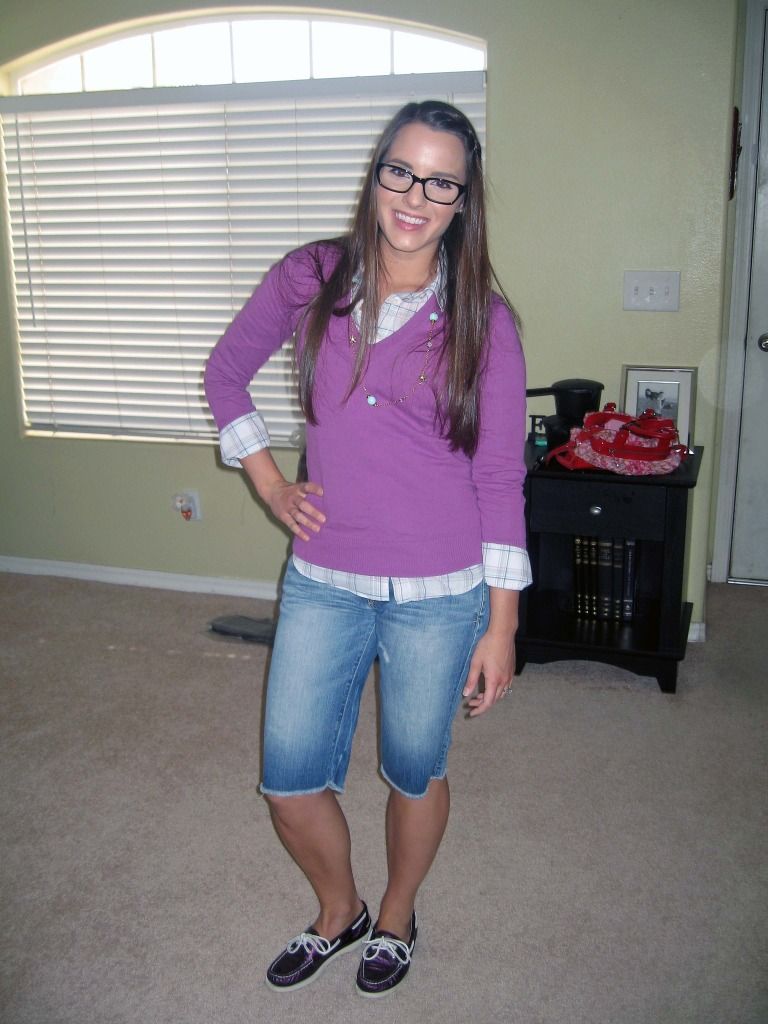 (Shoes: Sperry. Shorts: Lucky brand. Sweater, top, necklace: J Crew. Glasses: Nicole Miller)
It's OK...
-That I forgot to have husband taken outfit pictures of my cute church outfit yesterday
-I am pretty sure I ate my weight in cookies/brownies this weekend (in my defense they were the best batches I think I have ever made)
-To have more shoes than pants (or dresses... or skirts...) in my closet
-That the vast majority of my weekend was spent playing fruitninja, just dance 3, or 10 days in Europe
-To love your dog/pet
-That I just saw a picture of my husband at Talladega... and I died a little on the inside
-To not really know who "One Direction" is... Oops
-That I talk to my mom every single day
-To be yourself
-That I really really really don't like caseroles
-To dance it out
Happy Monday lovelies! What's OK with you today?