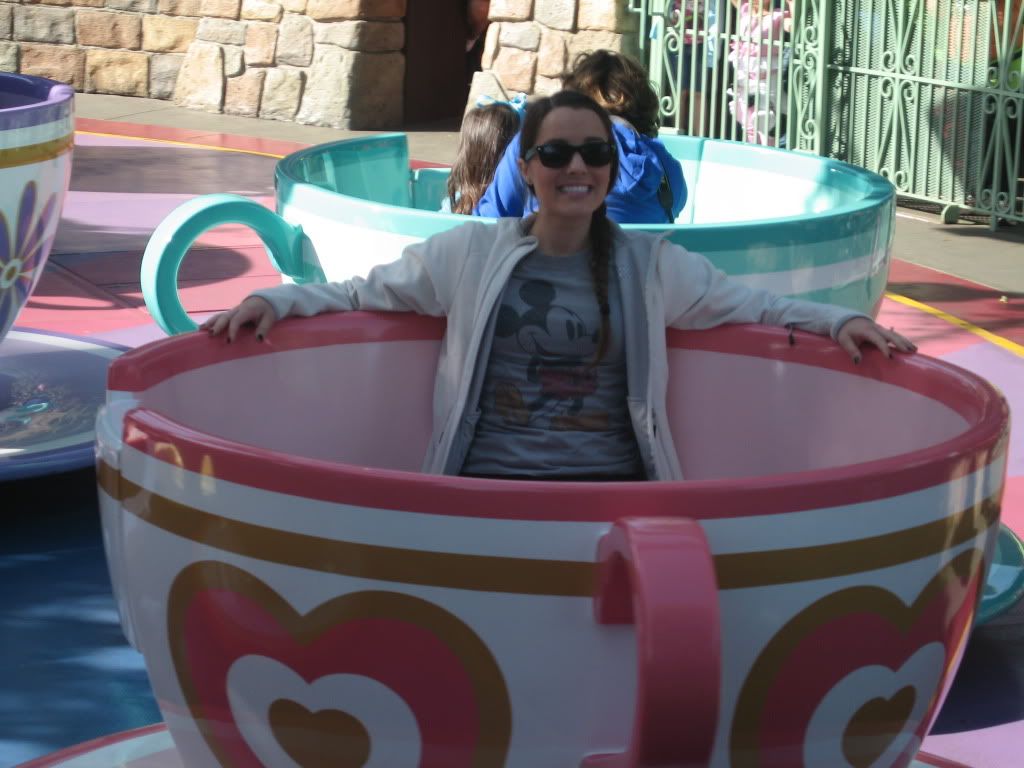 Thing weekend was... In one word... Magical
That's it... Magic. The entire weekend.
I can't even begin to tell you how sad I was to see it end
I really really really didn't want to leave Disneyland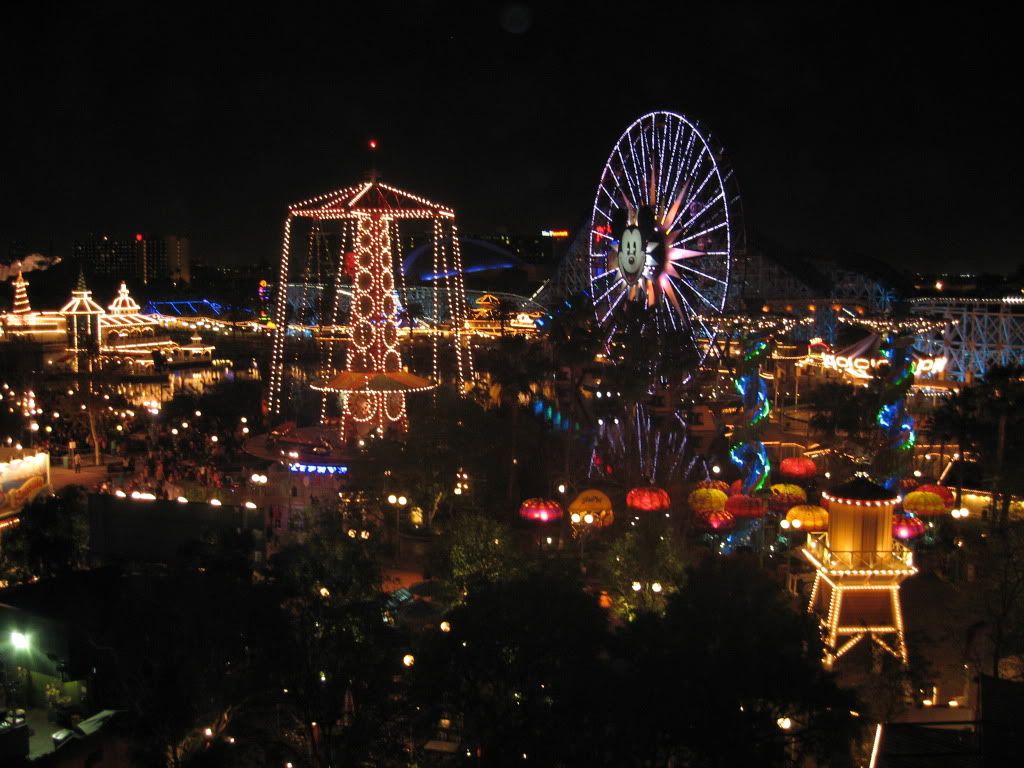 We left for Disneyland on Thursday (hence the no pics with Awkward and Awesome's sorry!)
We had a little detour at our favorite shopping spot and something extremely sad and uncharacteristic happened
I didn't buy one single thing... at all. Not even in J Crew.
I really thought this weekend was off to a not so good start
Until we got to Disneyland
And we pulled into our hotel... We stayed at Mecca
AKA The Disneyland Grand California Hotel and Spa
Yeah... its a mouth full
And worth every stinkin' word... trust me
We stayed in one of the villas (doesn't that sound all fancy?) and it was fabulous
There were hidden Mickey's in the carpet and Bambi on our shower curtain
How could I not be totally excited?
3 swimming pools....3!? With a private terrace to watch the World Of Color
And... wait for it...
A private entrance into California Adventure
My mind was blown... and I was again 5 years old
I rode every ride I wanted to ride... and then we saw this sign...
And Devin and I both had mini heartattacks
Say what!? Modern Family is taping HERE!? While WE are HERE!? Shut the front door
And there he was... Hailey's boyfriend Dylan... not 2 feet away from me
Just as I am pulling out my tinkerbell autograph book (don't judge me I told you I am 5) they started roping everything off all crazy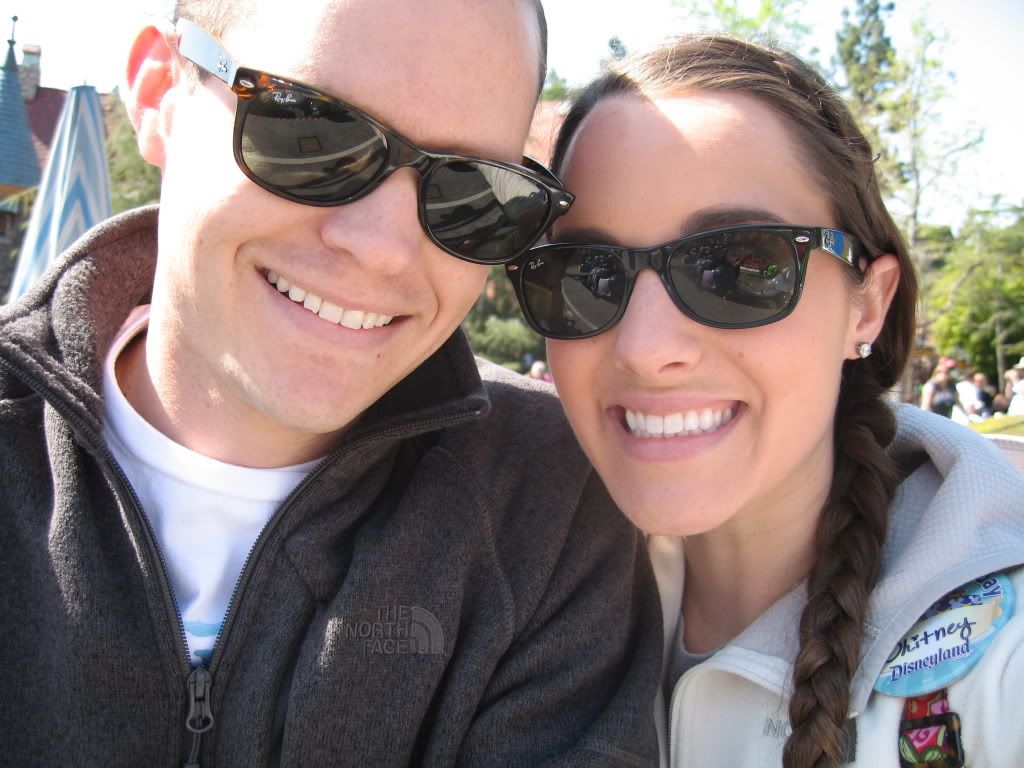 So husband had me ride the teacups by myself! So he could keep an eye out for Phil Dunphy
(but we never saw him :-( )
I told Devin that seeing "Dylan" was enough... so we went on our merry way
Until husband wanted to go check and see if they were still filming...
And wouldn't you know it
Right there on Dumbo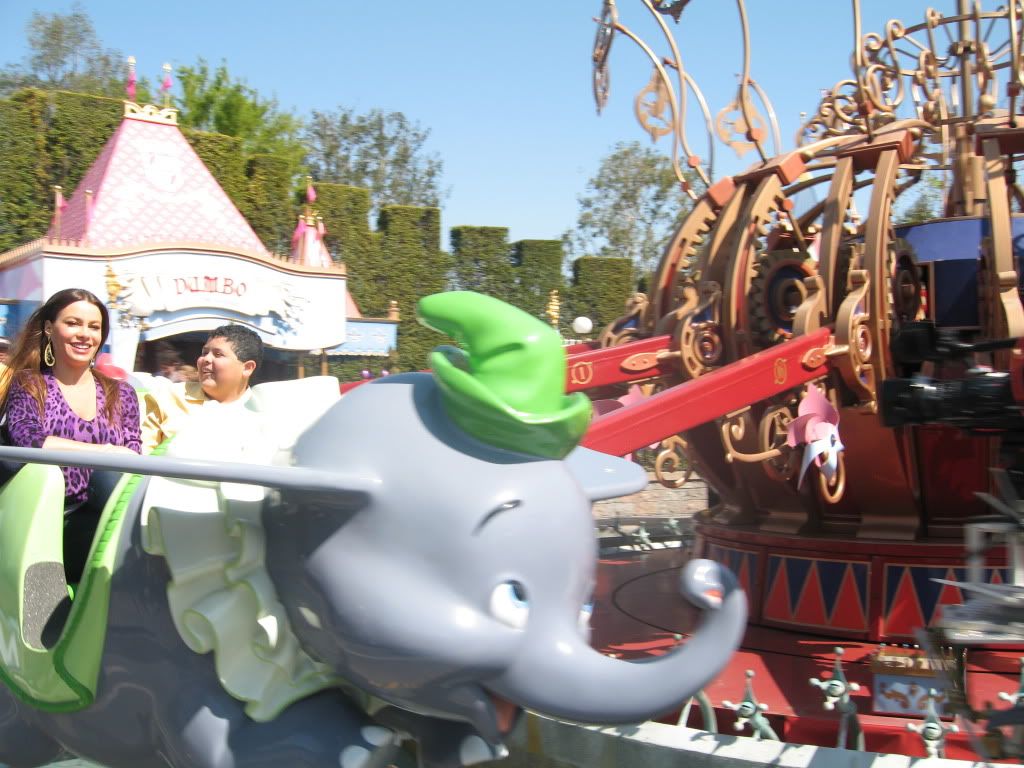 Gloria and Manny
We died and went to Heaven and came right back and asked the production guy if they needed anymore background people
And they did
So we signed our lives away
And spent the next 2 hours filming
We saw Jay, Mitch and Lily too... but no one else
Still... it was freakin' awesome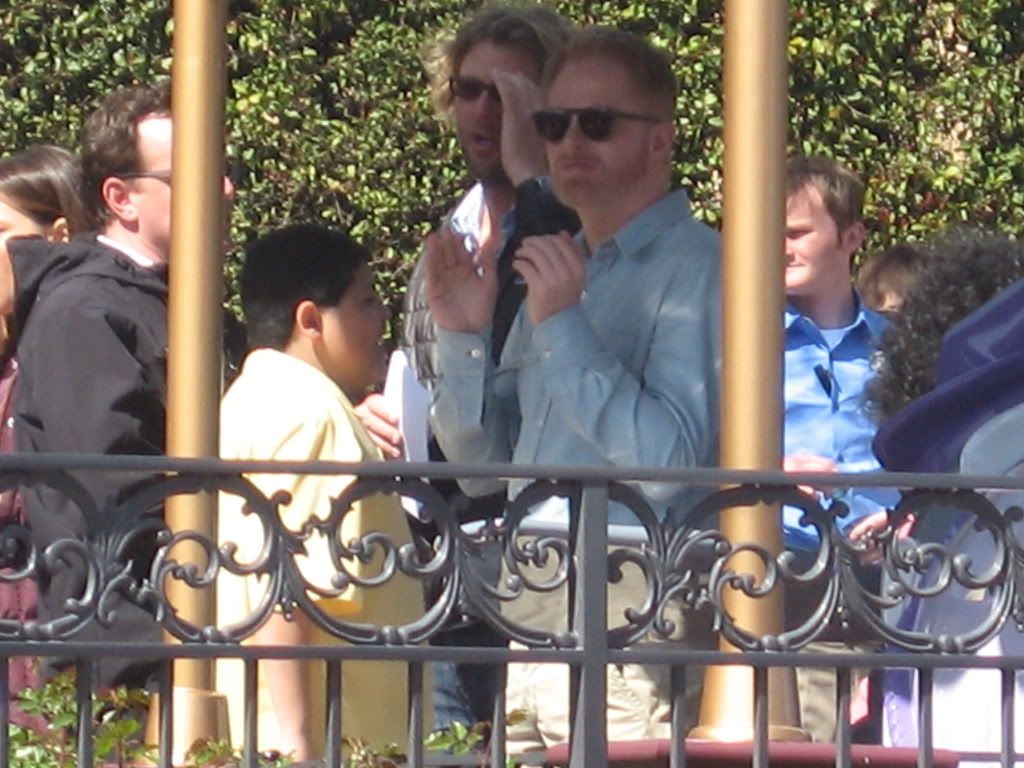 After that... none of the characters seems all that interesting... The only one we took our picture with was "Dug" from "UP!"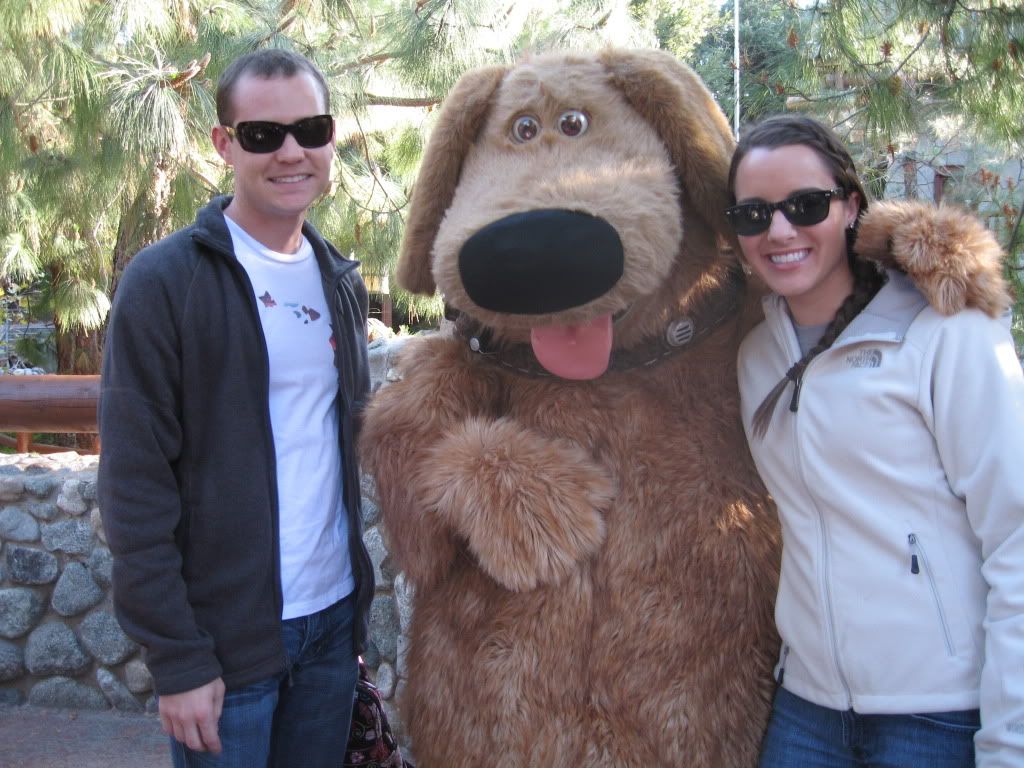 And all we talked about was how we "might" be on TV
Can you believe it? I didn't even do my hair or wear an awesome outfit
Just my luck
But we were happy... and had the most awesome time riding everything and enjoying our time together
OH and did I mention we went indoor skydiving? Well... we did! And it was awesome. Seriously I think everyone should do it. Yes I was too chicken to jump out of an airplane but hey cut me some slack I didn't get the adventurous gene. There is no way in heck I was going to buy those pictures of my face lookin' all crazy BUT we did buy the DVD. If I can figure out how to shorten it to just our "flights" I will share it!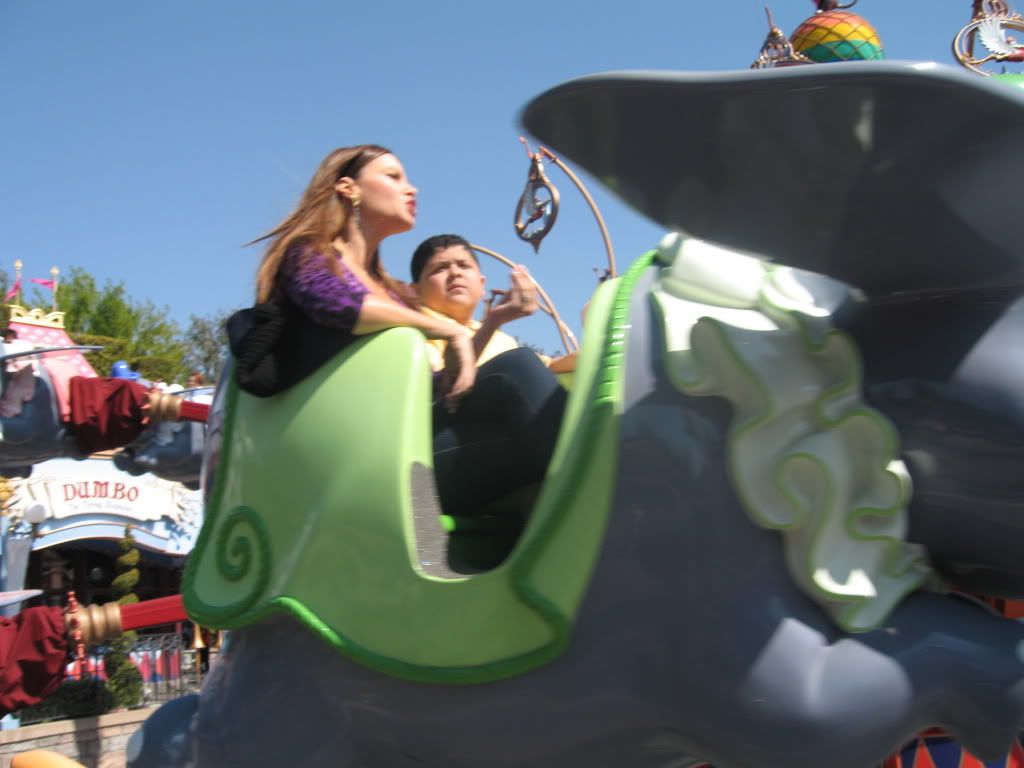 Yeah ok... I'm still not over it... Best. Birthday. Ever.