I went to Joann's yesterday for the 3rd time this week
Yes you read that correctly... And all for separate reasons
But yesterday I NEEDED some "crafting therapy"
Crafting therapy is awesome because you get a little bit of retail therapy and some much needed creative juices flowing (that's where pinterest comes in)
And I especially needed this crafting therapy after I realized that as of the 13th I will be taking Anatomy and Physiology (upper division!), Physics, AND Chemistry all at the same time... Oh. Dear...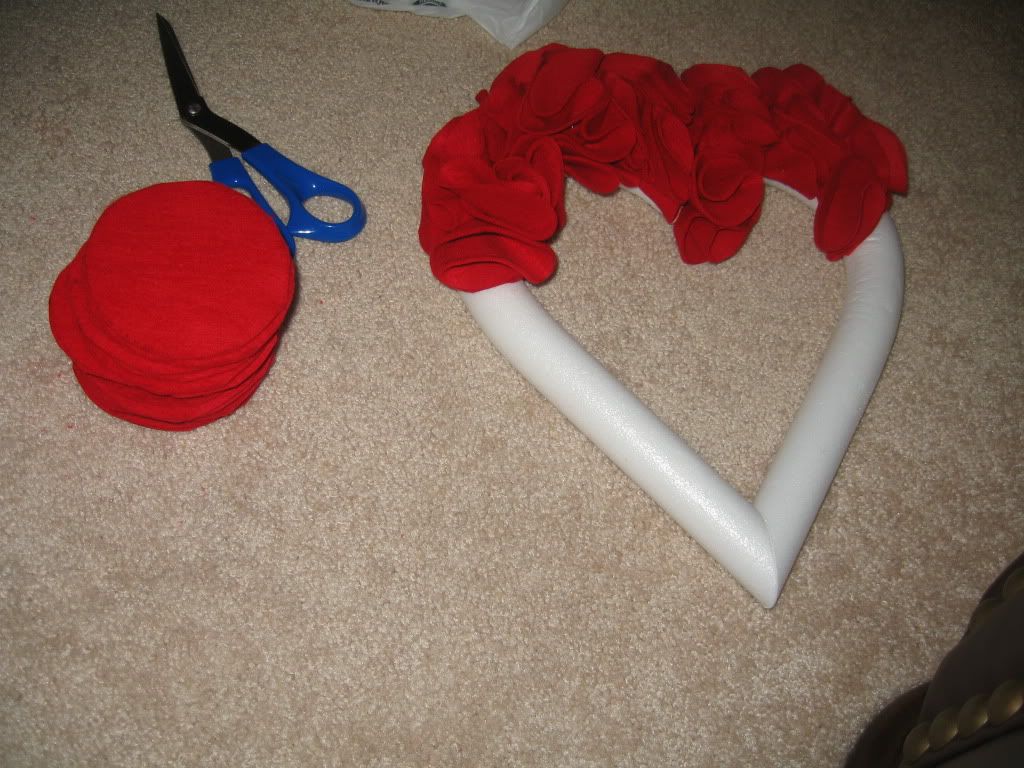 So when I went to Joann's and they had one last foam heart
I knew it was meant to be
Last week when I went over to my friend Nicole's house she had this adorable heart wreath
And I knew I had to make it
So I pinterested a heart wreath, bought the supplies, and badaboom-badabing... an hour and a half later I had this little baby!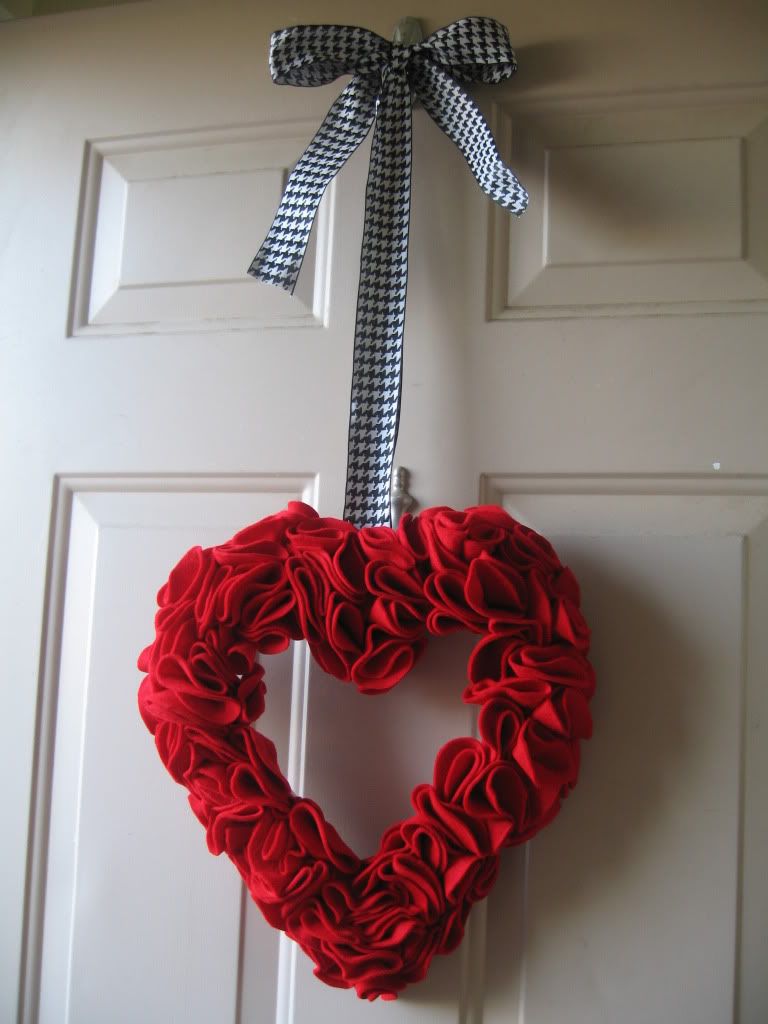 There is also some other mushy gushy going on over here.
On Tuesday I realized that it was the day before February 1st and I had an oh-no-I-totally-forgot-to-do-something-romantic-for-my-husband-so-I-had-better-do-something-quick moment. So I headed to Target (hence the tripping incident spoken of yesterday) to buy a mailbox, came home, and wrote out 14 different memories I have of husband and I from our first year together.
I am so glad that I did this. It was simple... but Devin has enjoyed it so much. Each day now he gets really excited to see that little flag and he says, "Hey look! I've got mail!" and he grabs his Valentine, hops back into bed, and snuggles me while we read it. And anything that gets me extra cuddles in the morning is totally worth it.