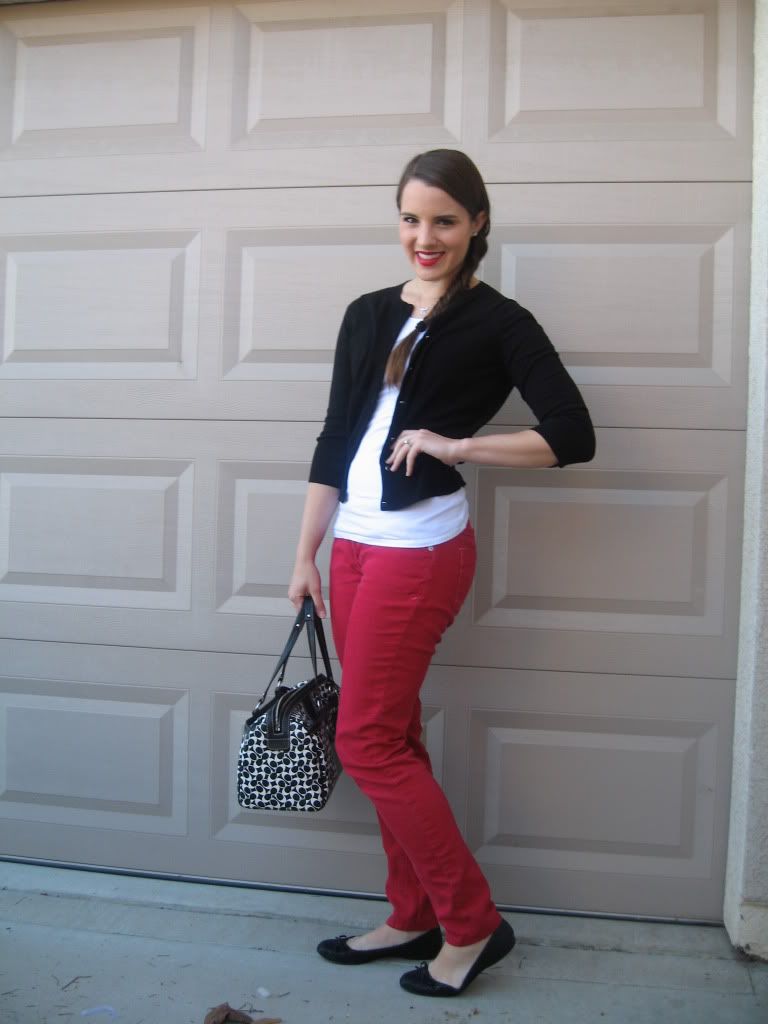 (Shoes: Enzo Angiolini. Bag: Coach. Pants and Cardi: Express. Tshirt: Downeastbasics. Lipstick: MAC Red)
Awkward:
-Trying on clothes in the boys section. Seriously... There is usually NO ONE over there... so... its easier to get a room... but ya get a lot of odd looks. Its a give-n-take kinda thing.
-Eating lunch at school and being surround by boys and busting out your banana... Yep... you think twice about shoving that banana into your mouth... But I did it anyway because I was starving but I tried hiding behind a tree.
-I totally tripped at Target yesterday. In front of like 5 people. Cool Whit... Cool
-I also had about 5 bolts of lace fall on my head at Joann's... this rude chick just laughed at me as I massaged the bump on my head and pick up said lace. Yesterday was just not my day.
-I also almost walked out of my house without any shoes on to go to school. Preoccupied much? Yeah I think so... Whoops
-The creepy old man who came in to work and said, "What no red lips today? I liked them!" Ok Creepy McCreepster... I am never wearing red lipstick again.
-Random embelishments on skirts that are very distracting... Husband said "All I can think is that they are all going to fall off in the washing machine!" really honey... thats all you can think of? I'm thinking the skirt is ugly.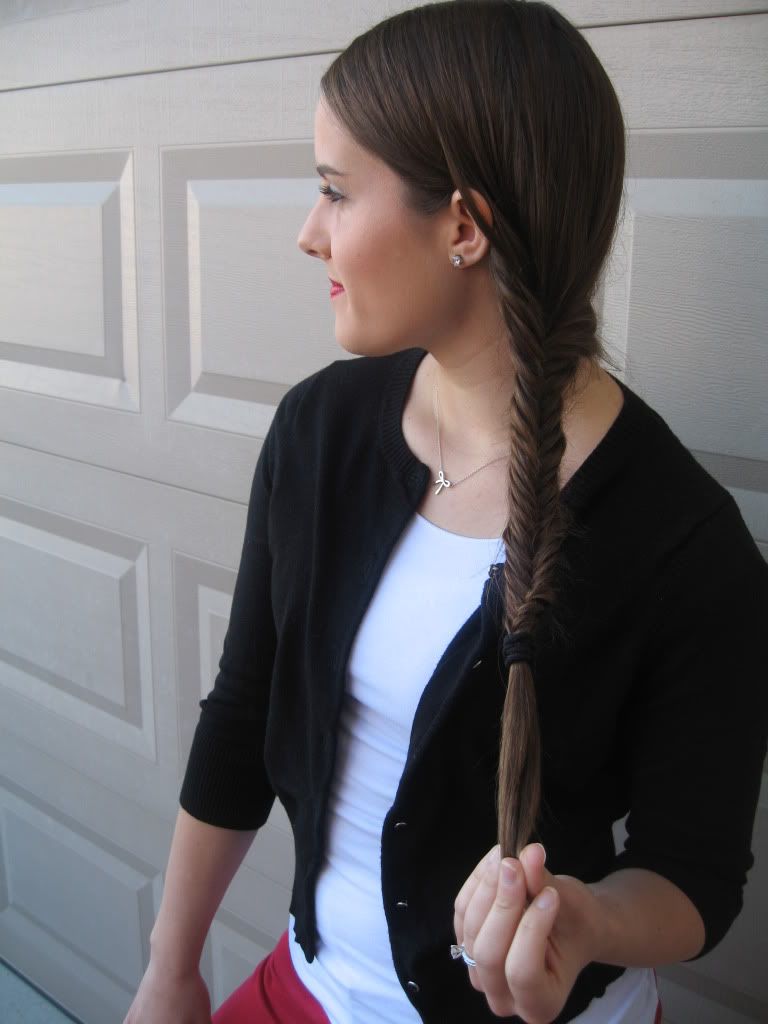 Awesome:
-When husband and I were at Costco and I asked him if we could get the mini choclate almond milks and he said "I already put them in the cart." Gosh... he knows me so well
-How yesterday Devin, Mom AND my friend Heather all told me
It's your birthday month!/Happy Birthday month!
I guess its no secret anymore that I celebrate the entire month of February.
-Lucy totally watched Pride and Prejudice with me. No joke.
-We are going to LA this weekend! Whoop!
-The lemon zucchini fettuccine I made last night. It was the bomb.
-The truffles I made this past weekend. Why does dessert have to make you fat? Sigh...
-All off my followers. Seriously you guys are amazing! Your sweet comments make my days so much brighter and I am thankful for you.
-Tomorrow is Friday. Praise the Lord.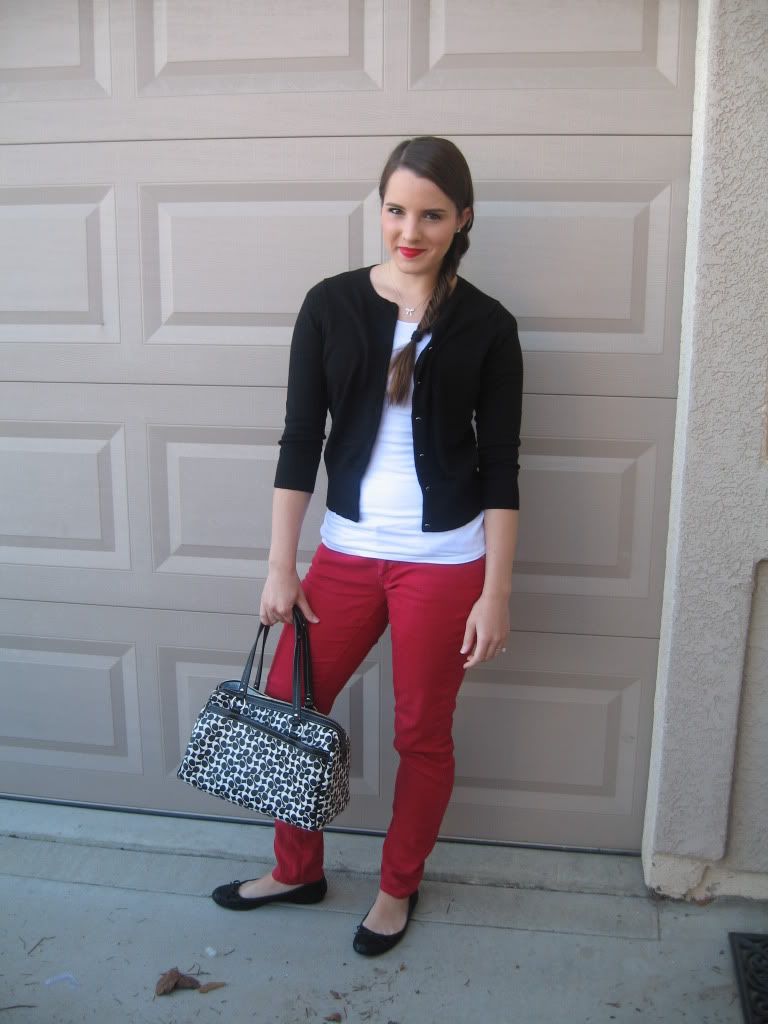 Happy Thursday my friends!