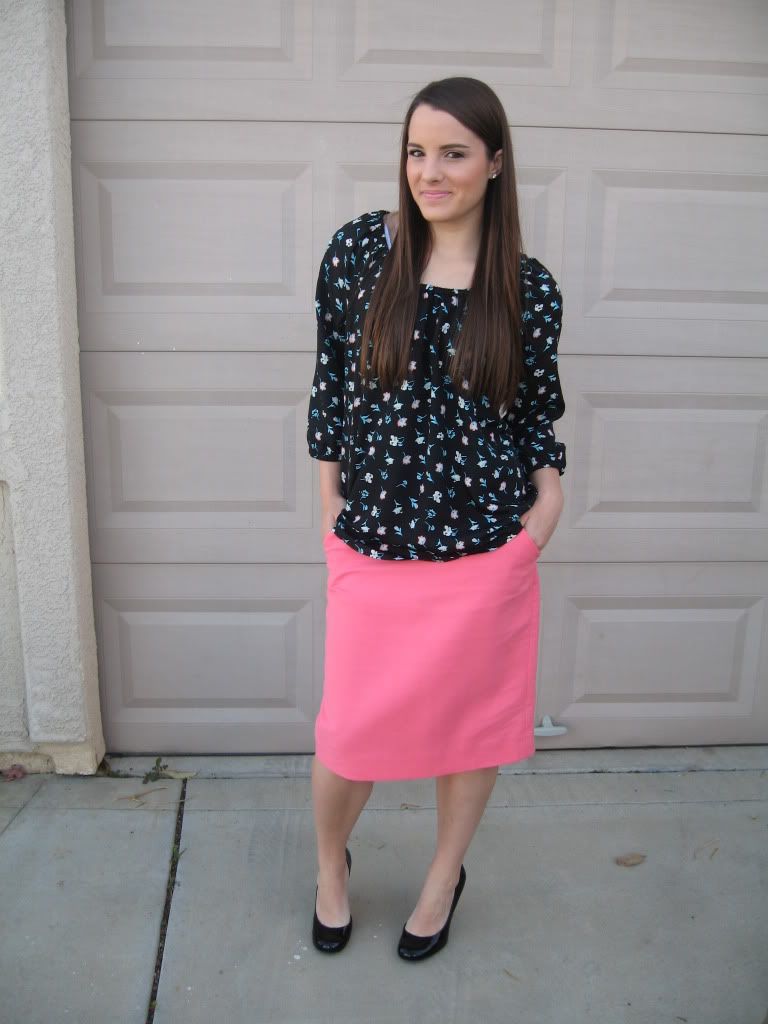 Happy Monday my friends! I hope you all had a fantastic weekend. Mine was too short (as usual) and I really really really don't want to go to Chemistry today. The only way I would want to go is if we were doing the diet coke and mentos fountain thing... which is awesome. However... we are not. We are doing salt solutions... and that's just plain boring.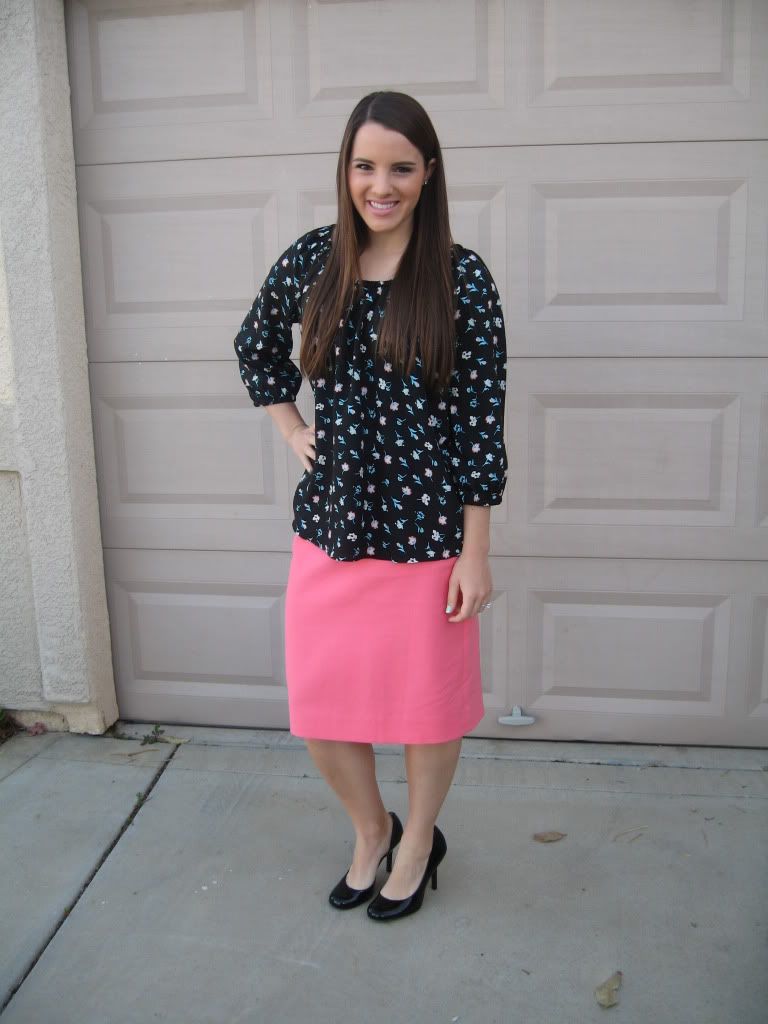 It's OK...
-To not be friends with Monday. My birthday was on a Monday last year and I was ticked... this year it is on a Tuesday... Tuesday is better.
-To have a junk food day
-To be lusting after cute summer dresses and shoes
-That we are going to LA this coming weekend and the only thing I can think about is "sprinkles" cupcakes... I have a problem
-To watch Pride and Prejudice 1,000,000 times
-To clean your kitchen just to make it dirty again
-That I keep checking my emails to see if William Sanoma has sent my cookie cutter yet. Hint.. they haven't
-To never want to grow up
-That I am dreading the end of March when Devin leaves :-(
-To do your homework downstairs by the sliding glass door because the sun comes through and makes a nice toasty spot.
-That I don't want to finish my black dress. I just want to get started on my next project (something else anthropologie inspired).
-To love pink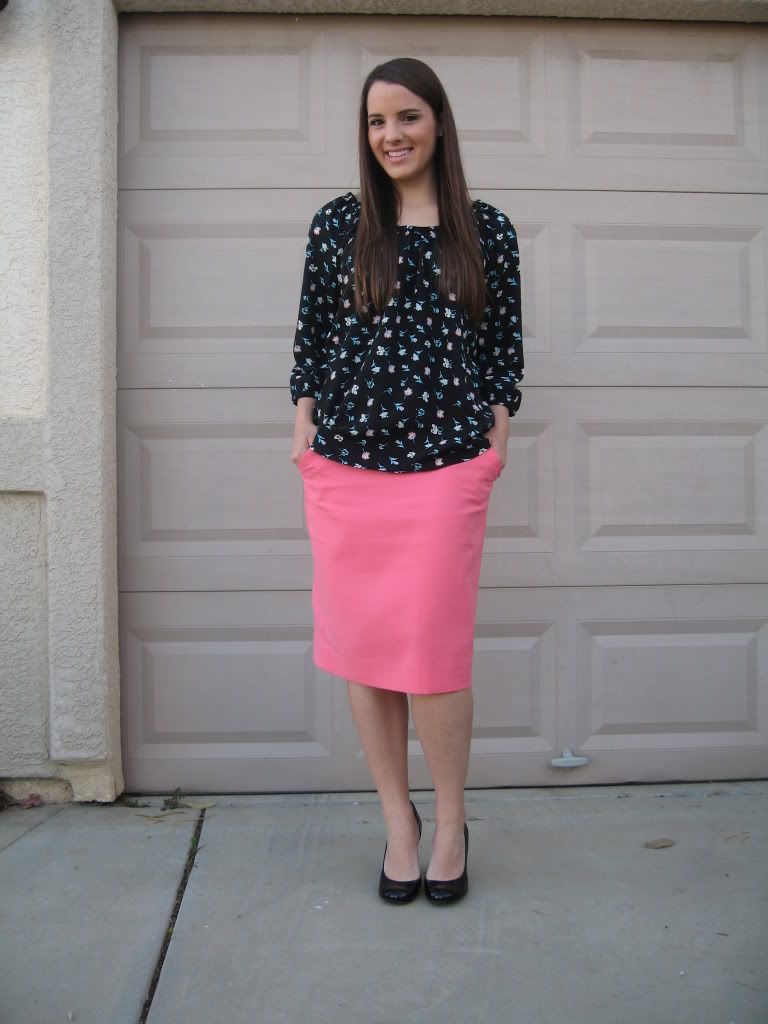 (Shoes: Jessica Simpson. Skirt: J Crew. Top: TJ Maxx. Lipstick (that you can't really see): MAC Angel)
What's OK with you today?