So for those of you who read Glamour you know that they do a "do and don't section" right? Well whilst Shawna and I were out for lunch today... I can't help but think that there are some ladies that aren't paying attention... so lets go over some (for the bottom half of our bodies) shall we?
Do: Wear jeans that fit
Don't: Have a muffin top! Hint: If you do your jeans ARE TOO SMALL
Oh and don't wear mom jeans (hint hint jessica simpson)
Do: Wear shorts that cover your BUTT (and preferably MORE than that!)
Don't: Let your bootay hang out- its just not cute mmmmk?
And don't ever ever ever wear this...
Its just alll-kinds-a-wrong
Do: Make sure you jeans look good from the front AND the back
Don't: Wear white jeans unless you have ZERO cellulite that we can see..unless you are wearing spanx.
Some of my favorite jeans....
7 for all mankind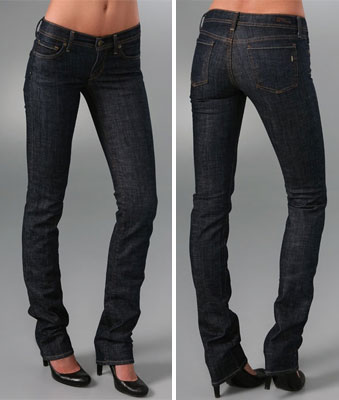 Citizens of Humanity
And Joe's jeans
And while I am on the do's and don't can I throw a non-pants related one in there?
Do: Be careful with the bronzer (in the summer! pink pink pink flushed cheeks for winter PLEASE!)
Don't: Look like you slapped a bunch of bronzer (or blush for that matter) in one spot! There is this girl I know and everytime I see her/ see a picture of her I want to wash her face off- If you think this is a cute look... look again... and again... until it sinks in (granted this picture isn't THAT BAD... but its still NOT GOOD)