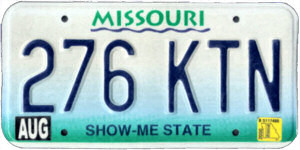 Awkward:
-Being and California driver, driving in Colorado in a "Missouri" rental car... I think driving in Colorado is going to give me road rage because people there stop/slow down for no apparent reason! Also their green lights are 2.5 seconds long... I'm sure people there were thinking "Ah that crazy Missouri driver" hahaha- tricked ya.
-Swimming in the hotel next to our hotel's pool... and the other hotel had NO DRY TOWELS when we decided to get out... so we had to RUN back to our hotel outside-
Um excuse me while I gallop my halfway naked body across 2 parking lots
...
-When my math teacher asked what my next class was and I told her "Athletic Training" and she started telling me about how coaching her daughter soccer team is different than her sons team "boys and girls are just different"... I didn't have the heart to tell her that my class actually dealt with
injuries
and not
coaching
....
-People who have no body awareness... I like to call them "bumbles"
-Buying tampons from a male cashier
-Going to pinkberry 3 times, "Hi welcome to pinkberry! Have you been here... Oh its you again"... yes its me again...
(1 of 7 sections of my "quilt")
Awesome:
-Its my niece Hailey's 16th b-day today! Sheesh I'm getting old
-Mom and I are going to DISNEYLAND today
-Having pillow fights with husband :-)
-My anthro. inspired quilt it kinda looking semi-ok
-9 more "sleeps" until husband comes home
-These awesome boots husband said I could get... he also said I could get some "princess kate" shoes (he means nude pumps like her lk bennett ones)
-3 years ago today husband got down on one knee and asked me to marry him :-) and I said YES! Best decision E.V.E.R.