Waffle cone.
Yep... you heard me... Mrs. Health Educator over here (who also likes to bake yummies thank you very much) with a certificate in nutrition... couldn't help herself.
Saturday me and mum went shopping while the hubs had his flight review (which he did AMAZING in! P.S. anyone want to go FLYING!?!?!) Sadly... while my mum bought 4 pairs of shoes... I bought NOTHING and was very sad... so she took me for a "treat"
Oh boy. Let me tell you NOTHIN' beats the smell of fresh waffle cone's when you're feelin' down.
Mamma took me to this heavenly place...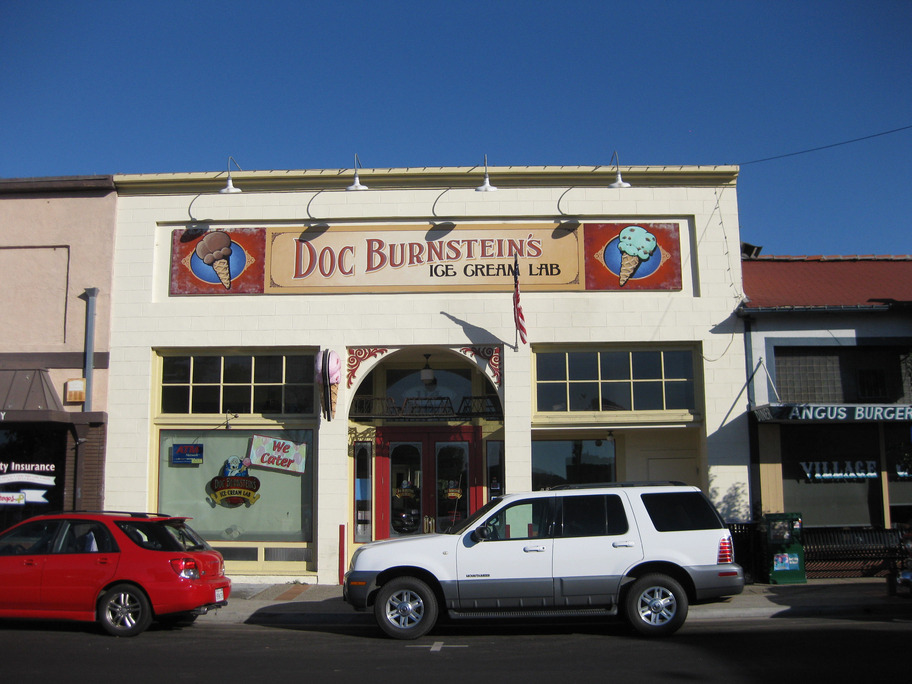 If you are ever in the village of Arroyo Grande, or at the Hula Hut in Avila Beach you HAVE to try it.
I took hubby there after he went flying to get a special cone just for him...
Plus I DID end up finding these little beauties.
Skirt: Express. Cardi and necklace: JCrew. Shoes: Nine West
Happy Monday!