Products....
I love trying new things and finding out what I love and what I don't! Currently I am pretty happy with my bathroom products.... Lets review shall we?
Hair:
Enjoy Luxury shampoo and conditioner...
O. M. G. guys I am in LOVE with these products.
I tried
WEN
and HATED it (you know how I am with infomercials)
But I knew that I needed something sulfate free... QUE ENJOY!
All products SULFATE FREE! And my hair feels F.A.B.U.L.O.U.S (and looks that way too)
I also LOVE their hair mask
Because my Pocohontas locks are getting increasingly longer I use this baby once a week and it gives my hair a nice deep conditioning treatment
Body wash:
I have SUPER sensitive skin (as in I itch like a DOG if I am even slightly allergic to anything) and this is the only body wash that doesn't make me crazy (and its derm. recommended thank you very much)
Shaving cream:
I am in LOVE with this saving cream. Propellant FREE, you can shave wet OR dry, AND it has a PUMP... AND it won't RUST in your shower. Serious score my friends (I found mine at Target)
Lotion: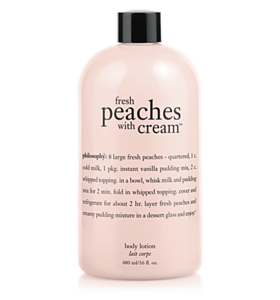 This lotion smells like summer to me! It also reminds me of my sister so apparently I have emotions attached to this smell as well. But seriously you know how you put on some smelly lotion and like 5 seconds later the smell is gone? Well that won't happen when you use THIS. Try it. You like it.
Welp thats it for today my friends I am off to study some more for finals! Wish me luck!